Health, Happiness & Human Kind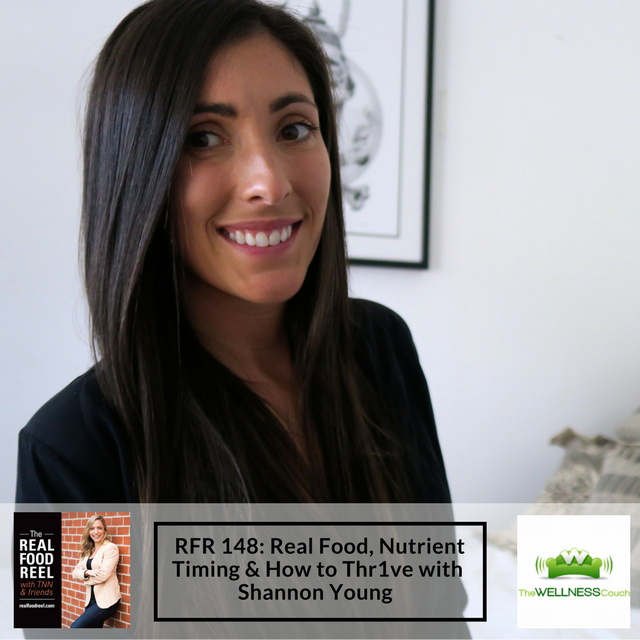 RFR 148: Real Food, Nutrient Timing & How to Thr1ve with Shannon Young
Episode 148
30, Nov, 2017
48 Minutes
In Episode 148 of The Real Food Reel we are joined by Shannon Young from Thr1ve. Shannon has a Bachelor of Health Science majoring in Nutritional Medicine and holds a Certificate IV in Fitness, making her the perfect advisor for both healthy eating and training. Her down-to-earth, positive approach to wellness allows her to provide nutritional plans that people find easy to integrate into their daily lives. In today's episode, Shannon & Steph discuss real food, nutrient timing, the very exciting recently released 'Steph Lowe Bowl' and so much more.
Show Notes
Follow Thr1ve online: http://thr1ve.me
Use the code REALFOODREEL25 for $25.00 off their first order online here: http://thr1ve.me
Use the code REALFOODREEL for a free download of the Thr1ve protocol: https://thr1ve.me/pages/thr1ve-protocol-summerbody-challange
Share This Episode
Share this episode with your family and friends.
About Health, Happiness & Human Kind
Health, Happiness & Human Kind Each week Steph Lowe speaks with experts from all over the world in the areas of nutrition, microbiome health, environmental sustainability, psychology, meditation and more. Together we'll teach you the answers to becoming healthy, happy and a more conscious human, and why your contribution to the planet truly matters.
Health, Happiness & Human Kind Hosts
Recent Health, Happiness & Human Kind Episodes