Inside The Champion's Mind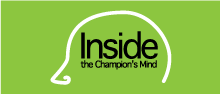 ITCM 15: The Language of Mediocrity
Can we tell if we are performing below par based on our language alone? You bet! Find out what words, actions and beliefs are the catalyst for mediocre results and learn the 5 essentials to turning mediocre into World Class!
Share This Episode
Share this episode with your family and friends.
About Inside The Champion's Mind
Inside the Champion's Mind is hosted by Laurence Tham. It is focused on the strategies and tactics to help you becoming the best you can be and become a WORLD CLASS leader in anything you do.
Inside The Champion's Mind Hosts
Recent Inside The Champion's Mind Episodes