Inside The Champion's Mind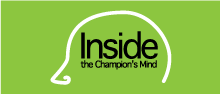 Click Below to Listen Now!
ITCM 13: Becoming a Leader
What does it take to become a leader? Do you need to be born with leadership qualities? And can they be created? Laurence & his new co-host Marcus Pearce explore leadership in all areas of life, including family, business, health and social, and how the type of leadership has changed over the past 50 years.
Share This Episode
Share this episode with your family and friends.
About Inside The Champion's Mind
Inside the Champion's Mind is hosted by Laurence Tham. It is focused on the strategies and tactics to help you becoming the best you can be and become a WORLD CLASS leader in anything you do.
Inside The Champion's Mind Hosts
Recent Inside The Champion's Mind Episodes