Inside The Champion's Mind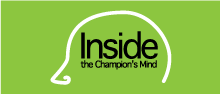 ITCM 10: The cause of failures and what to do about it
In this episode, Dr. Laurence Tham speaks with Dr. Jeff Spencer about winning, losing and choking under the pressure during one of the biggest sporting moment in history – The Superbowl. The game exposed many of human experiences in terms of losing and failure in pressure situations, Dr. Laurence and Dr. Jeff discuss how to prevent failure but also how to deal with failures in life.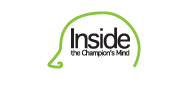 Share This Episode
Share this episode with your family and friends.
About Inside The Champion's Mind
Inside the Champion's Mind is hosted by Laurence Tham. It is focused on the strategies and tactics to help you becoming the best you can be and become a WORLD CLASS leader in anything you do.
Inside The Champion's Mind Hosts
Recent Inside The Champion's Mind Episodes