Inside The Champion's Mind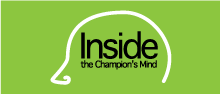 ITCM: 09 Reaching the limits of life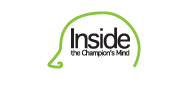 At some point in our lives, all of us would have reached a point where we feel is our "limit"… where everything in our world is about to collapse on us. The difference between being a Champion vs. being mediocre is the ability to create strategies and execute them appropriately to move beyond the "limit". Dr. Jeff Spencer and Dr. Laurence Tham spend time discussing these strategies on how to overcome these stressful situations.
Share This Episode
Share this episode with your family and friends.
About Inside The Champion's Mind
Inside the Champion's Mind is hosted by Laurence Tham. It is focused on the strategies and tactics to help you becoming the best you can be and become a WORLD CLASS leader in anything you do.
Inside The Champion's Mind Hosts
Recent Inside The Champion's Mind Episodes