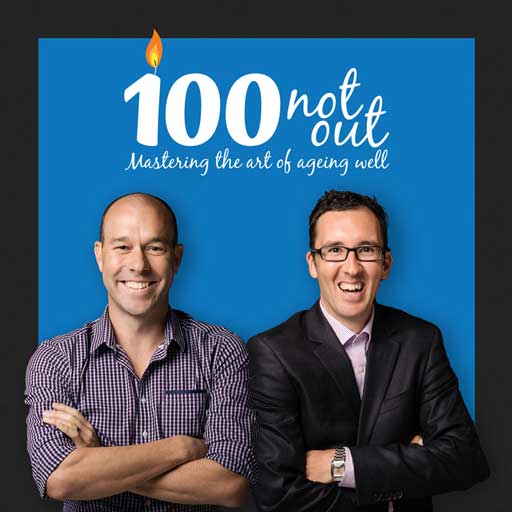 100NO 99: 99 NOT OUT! Highlights & lessons learnt
Episode 99
23, Feb, 2015
22 Minutes
In this episode the guys do what no personal growth coach or sports coach will do. We look BACK INTO THE PAST to reflect on 99 episodes of 100 Not Out. Before we make a big announcement on our 100th episode we look at what we've learnt, who pushed our buttons, what we agreed and disagreed with, and quite frankly, how the podcast has changed our lives and the lives of so many listeners and their families.
Share This Episode
Share this episode with your family and friends.
Dr Damian Kristof and Marcus Pearce interview people that are mastering the art of ageing well. You'll learn the scientific AND anecdotal principles of longevity, so that, with confidence you can make the rest of your life the best of your life.
Recent 100 Not Out Episodes