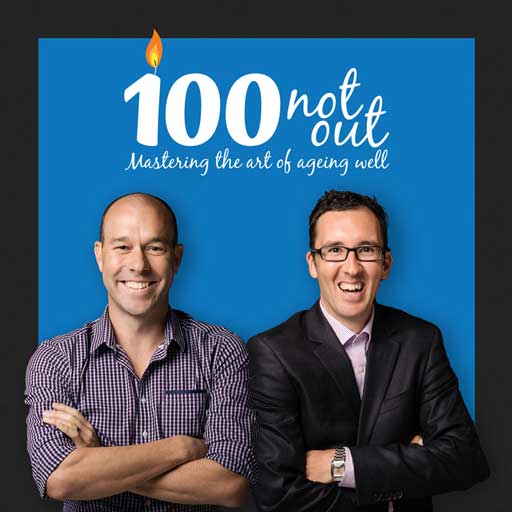 100NO 225: Why The Time That You Eat May Be Causing You To Gain Weight
Episode 225
24, Jul, 2017
28 Minutes
Chrononutrition is a fancy term for the connection between WHEN you eat and its impact on your body. In a world that is truly 24/7, it's easy to eat whenever we want, without paying much attention as to what impact it has on our health.
Enter Audra Starkey, host of the Healthy Shift Worker podcast on The Wellness Couch, and author of Shift Work and Weight Gain: Why The Time That You Eat, May Be Causing You To Gain Weight.
To find out more about Damian Kristof go to www.damiankristof.com
To find out more about Marcus go to www.marcuspearce.com.au
…………………………………………………………………………………………………………………………..
This episode is brought to you by the 2018 Mediterranean Longevity Experience to Ikaria.
Join Marcus & Damian for a 9-night 10-day all inclusive immersion on the Greek "island where people forget to die."
Enrolment is by application only and is processed on a first-in first-served basis. To find out more and to apply go to www.100notout.com
…………………………………………………………………………………………………………………………..
Become A Change Maker In The Health Industry Today!
Enrol for The Functional Nutrition Course and become an Internationally Recognised expert on the Vitalistic Philosophy of Food and Nutrition with our friends at The Functional Nutrition Academy!
Register now and receive a 6 Week Bonus Accreditation Course providing you with the business tools to start and grow your own business AND a WHOPPING $1000 discount!
So don't delay, and start your health care career today at: http://thewellnesscouch.com///functional
Share This Episode
Share this episode with your family and friends.
Dr Damian Kristof and Marcus Pearce interview people that are mastering the art of ageing well. You'll learn the scientific AND anecdotal principles of longevity, so that, with confidence you can make the rest of your life the best of your life.
Recent 100 Not Out Episodes