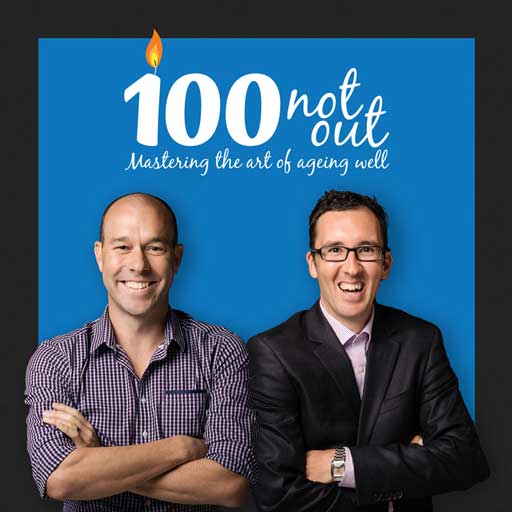 100NO 214: Family Challenges | A Competition | Steve Jobs Syndrome
Episode 214
08, May, 2017
29 Minutes
Damo & MP haven't spoken to each other much lately (with Damo being overseas). Marcus has been travelling around Australia speaking for Positive Real Estate and shares what impact being away from home has had on his family and business.
We both discuss "Steve Jobs Syndrome", aka the premature death of someone who excels in one area of life but has mediocrity in others and does not live long enough to enjoy their legacy.
LIVE EVENT ALERT: Marcus is bringing his signature 2-day transformational event Exceptional Life Blueprint LIVE to Melbourne for the first time (it's normally held in Northern NSW).
Early bird Buy 1 Get 1 Free tickets are available by clicking here or going to http://melbourne.marcuspearce.com.au
One lucky 100 Not Out listener will receive a double pass to the event. All you need to do is CLICK HERE and follow the prompts. All entries received before Wednesday May 17 11:59PM AEST will be eligible to win the double pass.
LIVE EVENT ALERT
Exceptional Life Blueprint LIVE – Marcus Pearce's TWO day transformational event is coming to Melbourne for the VERY first time and you're invited!
Join Marcus and a tribe of like-minded souls at the Melbourne Convention & Exhibition Centre on June 3 and 4.
You'll transform EVERY area of your life from Mediocre To Magnificent and create a blueprint for your
Life Purpose & Career
Health
Wealth
Relationships
Spirit
& More
Early Bird 2 for 1 tickets are ON SALE now at melbourne.marcuspearce.com.au/couch
Share This Episode
Share this episode with your family and friends.
Dr Damian Kristof and Marcus Pearce interview people that are mastering the art of ageing well. You'll learn the scientific AND anecdotal principles of longevity, so that, with confidence you can make the rest of your life the best of your life.
Recent 100 Not Out Episodes