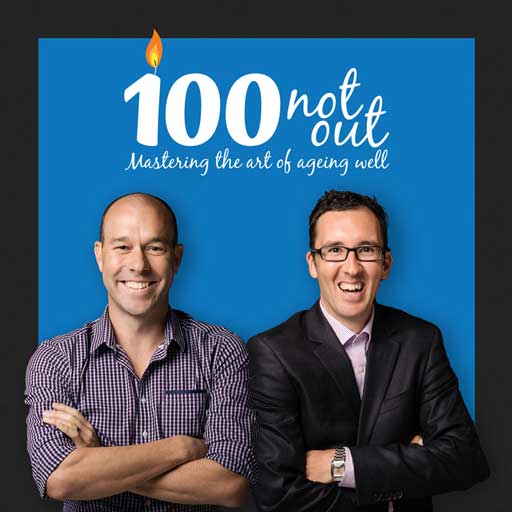 100NO 202: The Incredibly Transformational 40/60 Rule
Episode 202
13, Feb, 2017
24 Minutes
This is a remarkable life philosophy! Thanks to Damian's friend Dr Simon Kelly for living it! Damo shares the story of a phone conversation he was having with his good friend Simon.
24 hours later Simon was on a plane to spend quality time with his good mate Damian. Why? The answer lies in the 40/60 rule.
A fascinating story, an even better life lesson and philosophy.
To find out more about Damian go to www.damiankristof.com
To find out more about Marcus go to www.marcuspearce.com.au
Share This Episode
Share this episode with your family and friends.
Dr Damian Kristof and Marcus Pearce interview people that are mastering the art of ageing well. You'll learn the scientific AND anecdotal principles of longevity, so that, with confidence you can make the rest of your life the best of your life.
Recent 100 Not Out Episodes