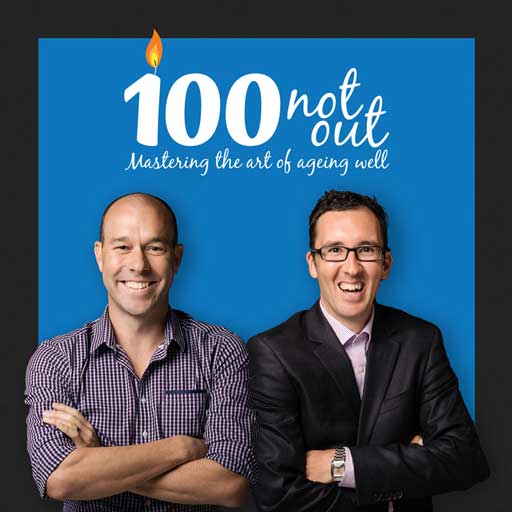 100NO 201: Celebrating life or commiserating death? The tricky bind
Episode 201
06, Feb, 2017
24 Minutes
Damian has recently farewelled his step mum, Dawn, who passed away following a short battle with cancer.
In this episode Damian shares some of his emotions and observations, particularly around whether one's passing is an opportunity to celebrate life or to commiserate death (or both?).
A very honest, open and vulnerable episode of 100 Not Out.
Click here to learn more about Damian Kristof
Share This Episode
Share this episode with your family and friends.
Dr Damian Kristof and Marcus Pearce interview people that are mastering the art of ageing well. You'll learn the scientific AND anecdotal principles of longevity, so that, with confidence you can make the rest of your life the best of your life.
Recent 100 Not Out Episodes