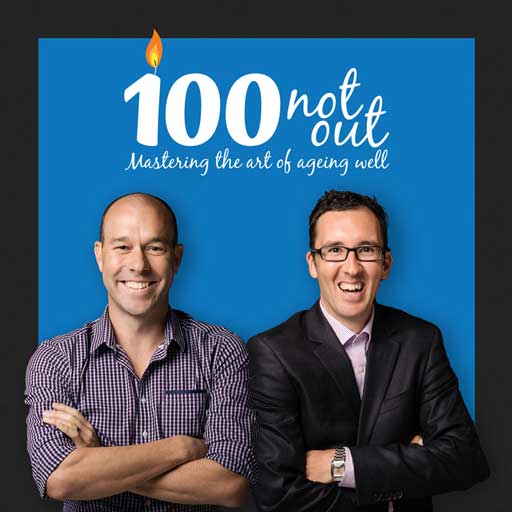 100NO 184: Gratitude: Can You Fake It And How To Feel It
Episode 184
10, Oct, 2016
22 Minutes
Gratitude. Is it a buzz word or is its prominence a sign that as a global village we are becoming more aware of appreciating the simple things in life, no matter the challenges?
In this episode of 100 Not Out, Marcus reveals his difficulty in appreciating some things in life, and Damo shares his tips on how he practices gratitude. A recent development has been a gratitude rattle both Damian and Marcus were given by Shona in Ikaria whilst on the 2016 100 Not Out Longevity Retreat.
NEWSFLASH: Damian and Marcus are presenting for the FIRST time ever the 100 Not Out Lifestyle – a 2-day weekend workshop helping you craft a lifestyle you love. From food to time, love to life purpose, we go DEEP over two days. Regular price is $997, EARLY BIRD price is $297, with a limited amount of 2 FOR 1 tickets remaining. Click here for all the details or go to www.100notout.com/lifestyleweekend
To find out more about Damian go to www.damiankristof.com
To find out more about Marcus go to www.marcuspearce.com.au
To watch this episode on You Tube click here or search for 100 Not Out on You Tube.
To find out more about the 2017 100 Not Out Greek Island Longevity Retreat, go to www.100notout.com/ikaria
Share This Episode
Share this episode with your family and friends.
Dr Damian Kristof and Marcus Pearce interview people that are mastering the art of ageing well. You'll learn the scientific AND anecdotal principles of longevity, so that, with confidence you can make the rest of your life the best of your life.
Recent 100 Not Out Episodes