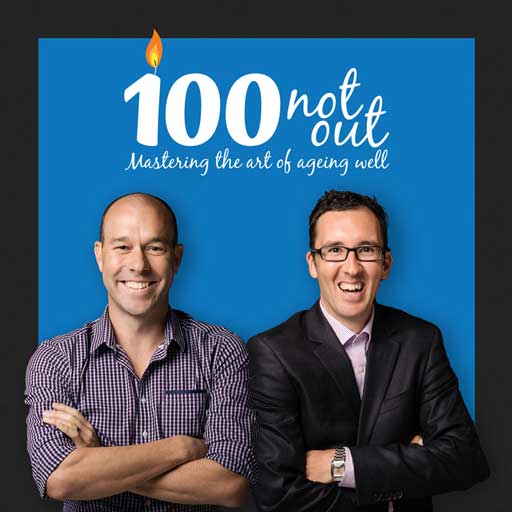 100NO 177: The Perfect Diet, Eating Alone & Working Too Hard
Episode 177
22, Aug, 2016
24 Minutes
Our first ever live recording of 100 Not Out covers some fascinating questions from our live audience at the recent 100 Not Out Unplugged live event.
From "what's the perfect diet" to how to combat eating alone, we go from the factual to the profound on areas of nutrition, career, science, genetics and more.
Apologies in advance that the audio is not as great as what it could be!
To find out more about Damian go to www.damiankristof.com
To find out more about Marcus go to www.marcuspearce.com.au
Share This Episode
Share this episode with your family and friends.
Dr Damian Kristof and Marcus Pearce interview people that are mastering the art of ageing well. You'll learn the scientific AND anecdotal principles of longevity, so that, with confidence you can make the rest of your life the best of your life.
Recent 100 Not Out Episodes