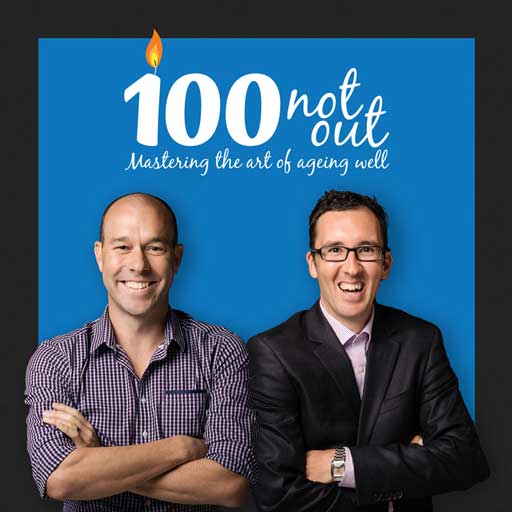 100NO 112: 2015 Wellness Summit preview Damo & MP style
Episode 112
25, May, 2015
29 Minutes
There's rarely a serious moment these days on 100 Not Out and this episode is no exception! Damian the "exquisite epitome of entertainment" Kristof and Marcus "no nicknames like that" Pearce preview the upcoming Wellness Summit. We do our best to answer the frequently asked questions including –
1. Who's speaking this year?
2. What's different this year from others?
3. When's the best / cheapest time to buy?
And more. If you enjoyed this episode and are keen on joining us at the Summit then go to www.thewellnesssummit.com
Share This Episode
Share this episode with your family and friends.
Dr Damian Kristof and Marcus Pearce interview people that are mastering the art of ageing well. You'll learn the scientific AND anecdotal principles of longevity, so that, with confidence you can make the rest of your life the best of your life.
Recent 100 Not Out Episodes