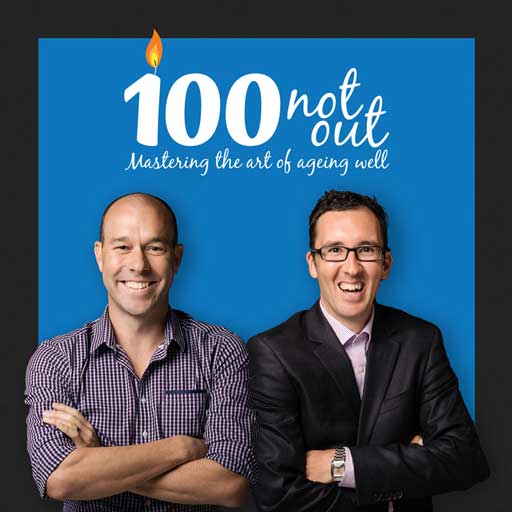 100 NO 176 : Growing Bolder with Wendy Chioji
Episode 176
15, Aug, 2016
26 Minutes
A little secret of 100 Not Out is that some of the most inspirational guests featured on here would not have been possible without an American TV show called Growing Bolder sharing their story with the world.
One of Growing Bolder's reporters is Wendy Chioji who shares with us that her own major health challenges are being helped by the wisdom she has learnt from the very people she has interviewed.
To find out more about Wendy click here
To find out more about Damian Kristof go to www.damiankristof.com
To find out more about Marcus Pearce go to www.marcuspearce.com.au
Share This Episode
Share this episode with your family and friends.
Dr Damian Kristof and Marcus Pearce interview people that are mastering the art of ageing well. You'll learn the scientific AND anecdotal principles of longevity, so that, with confidence you can make the rest of your life the best of your life.
Recent 100 Not Out Episodes