Home
>
Shows
>
That Paleo Show
> TPS 78: Jimmy Moore – Keto Clarity, Your Definitive Guide to the Benefits of a Low-Carb, High-Fat Diet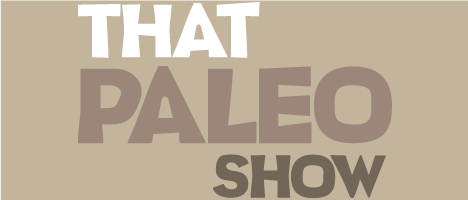 TPS 78: Jimmy Moore – Keto Clarity, Your Definitive Guide to the Benefits of a Low-Carb, High-Fat Diet
Episode 78
01, Aug, 2014
36 Minutes
This weeks guest is a great mate of That Paleo Show and actually provided the inspiration for Steph, Janah and Brett to start this podcast over 1 year ago when he visited Australia. His passion and enthusiasm for helping others so that they may discover a better quality of life through lifestyle and nutrition is evident to anybody who has read his blog, listened to his podcast or read any of his books.
Here to discuss his upcoming book Keto Clarity, the man with the biggest heart in the business, Jimmy Moore!
Links to the good stuff
Jimmy

 

Moore

, Livin' La Vida Low-Carb blog and podcast
Join Jimmy on the Low Carb Cruise
http://www.lowcarbcruiseinfo.com/
Keto Clarity (2014 – Victory Belt Publishing):
Share This Episode
Share this episode with your family and friends.
Dr Brett Hill (Chiropractor) and George Bryant - Civilized Caveman have inspired people all over the world to make drastic changes for the better, in their life and their health. This show will help you get back to basics and redefine the way you eat, think and move in order to maximuse your innate potential.
Recent That Paleo Show Episodes