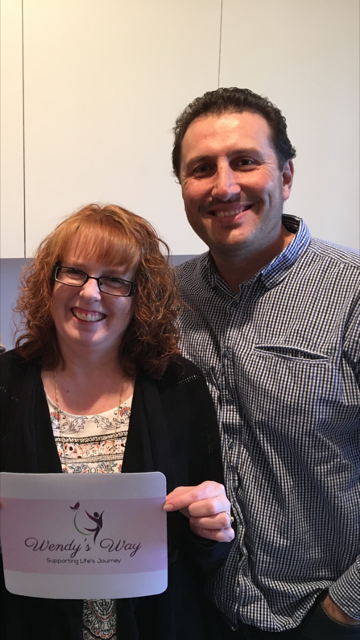 Click Below to Listen Now!
WAY 06: Lisa and Jim Valavanis
Episode 06
22, Jun, 2016
37 Minutes
Want to meet real strength and inspiration? listen to Lisa and Jim tell their story.  It will make you laugh, cry and be inspired more than you will ever know.  These amazing humans have faced challenge after challenge and have met them head on with love and determination.  Listen and be inspired in ways you will never imagine.
https://www.facebook.com/LifeThroughSamsEyes/
http://www.lifethroughsamseyes.com
Share This Episode
Share this episode with your family and friends.
Wendy's Way is a podcast dedicated to helping you on your daily journey through Life. I hope to inspire, enlighten, educate, empower, motivate, and support you by sharing my story and the stories of others who will do the same for you.
Recent Wendy's Way Episodes