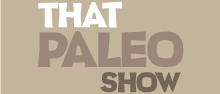 TPS 9: Surely soy and other legumes are health foods?
To soy or not to soy – that is the question! Well it is today anyway… We tried not to rant too much with this one guys and gals, but be warned, its a bit hard to talk soy and not get a little excited. We also cover other common legumes and where the fit in the paleo world.
Share This Episode
Share this episode with your family and friends.
Dr Brett Hill (Chiropractor) and George Bryant - Civilized Caveman have inspired people all over the world to make drastic changes for the better, in their life and their health. This show will help you get back to basics and redefine the way you eat, think and move in order to maximuse your innate potential.
Recent That Paleo Show Episodes